Approach and Qualifications for Career Counselor and Personal Coach Barbara Herzog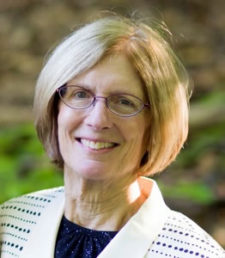 I have found that clients' needs vary at different times. When they need information, for example about current best practices in job search, I provide information. At other times, such as during career exploration or personal coaching, I also guide the discussion so clients discover answers within themselves, and come to a greater appreciation of their strengths and talents. If past experience is relevant, we look at it; other times we focus solely on the future. I often combine counseling, consulting and coaching.
I highly value confidentiality, discretion, humor, warmth and appreciate and respect every client's unique desires, needs and strengths.
My approach is to:
pay close attention to your goals
ask you many questions
help you gain clarity and additional self-understanding
teach you new techniques and resources
provide appreciation and support
and make suggestions for your consideration
It's a collaborative effort: I'm your consultant and guide to help you get to where you want to go.
My qualifications:
I have been in private practice for 14 years, helping young to mature clients in a wide range of fields, including business, IT, public relations, marketing, architecture, law, education, government and many other fields. I am fortunate to have served a diverse group of clients from Asia, Africa, Europe, and South and North America, which enriches my global understanding and cultural sensitivity.
I have both not-for-profit and for-profit experience, having spent 15 years in senior project management positions at AARP, and 2 years as a career coach with outplacement firm Lee Hecht Harrison.
If it's a career change you are considering, I'll bring you my empathy and experience as a career-changer myself. After AARP, I went back and got a Masters degree in Counseling from George Washington University. I also hold an MA from Stanford and a PhD from Johns Hopkins in International Relations.
I am certified as an NCC by the National Board of Certified Counselors, the primary nationwide certification Board, and as a Job Loss Recovery Coach. In addition, I earned certifications from outplacement firms Lee Hecht Harrison and the 5 O'Clock Club, where I contributed my skills and absorbed their knowledge about how best to help downsized clients find jobs as quickly as possible.
* * *
Click the image below to learn more about my award from Expertise as "First of 12 Best" DC Life Coaches: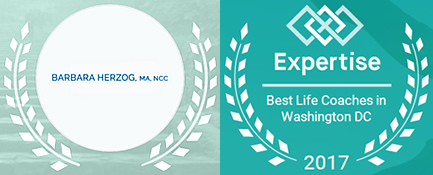 I invite you to
send me an email or call
to learn more about how I might be of assistance to you. My office is in downtown Washington, or I can work with you by phone or Skype.